Jennifer Jane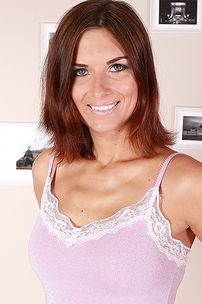 Biography
Jennifer Jane was born on August 14, 1992 in Czech Republic.
Jennifer Jane, a Czech starlet with a sexy gaze that takes less than a minute to put you under her spell. Her hazel blue eyes, beautifully toned body and a fantastic talent ensure that she is among the first to be picked to shoot in various niches such as teen, hardcore, blowjob, orgasms, anal, double anal, tattoo, busty, and so much more.
Jennifer started her career in 2017 at the age of 25, which is a bit old, but she has the amateur experience that has carried her to global stardom among the porn connoisseurs. Since her first appearance porn directors and producers have bowed to pleasure from their fans and subscribers to cast her, she has been gracious enough to act the part, and she is super fun to have as a companion during your solo sessions.
---
Scenes